Home » Europe, News
Chelsea announces special cut rate with £ 500 cashback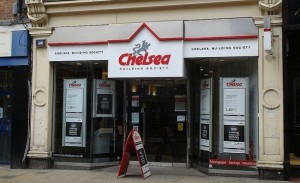 Chelsea Building Society is cutting the rate of one of its competitive two year fixed rate mortgages on Friday, 15 March.
The 2.64% two year mortgage at 75% LTV (loan to value) will be reduced to 2.54% and its fee also will fall to £745.
This market-leading product comes with the added incentives of £500 cashback for home buyers, or free valuation and assistance with legal fees for borrowers who are remortgaging.
"We keep our product range under constant review to ensure our mortgages are always competitive across all LTV tiers," said Chelsea Building Society product manager Sunjeev Sahota.
"This 75% product is ideal for first time buyers with a larger deposit, or second steppers or homeowners wanting to remortgage who have at least 25% equity in their property.
"By reducing product fees across our product range we are responding to customers, many of whom are seeking to minimise their upfront costs when completing their Chelsea mortgage."
A cut of £150 is being applied to mortgage fees across all Chelsea products, taking fees to between £245 and £1,545.