Home » Europe, News
Norwich & Peterborough Building Society (N&P) is adding to its savings portfolio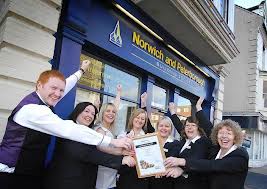 Norwich & Peterborough Building Society (N&P) is adding to its savings portfolio with a competitive new fixed rate bond for longer-term savers.
The five year bond offers a return of 2.50% gross/AER and is available from all N&P branches.
"This new five year fixed rate bond offers savers a more competitive return on their money if they are able to put it away for the longer term," said N&P product manager Gary Lacey.
"It's a straightforward product and adds to N&P's savings portfolio, to offer more choice for investors who don't need access to their cash straightaway."
The bond can be opened with a minimum of £1,000 and permits a maximum balance of £1 million.
Savers can choose to receive interest annually or monthly and no withdrawals are permitted during the term of the product.