Home » Europe, News
The Cambridge announces a record year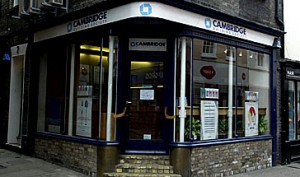 In 2012 The Cambridge Building Society provided a record £220m of funding to help people buy their homes.
Today The Cambridge has announced a strong set of financial results reflecting the Society's successful investment over the last few years in developing its range of products and services available to its customers.
Despite the challenging economic conditions, The Cambridge has significantly grown its mortgage balances (up 16%) and funding balances (up 15%) with both of these breaking Society records and outperforming the market.
The Society has lent £220 million (52% increase on 2011) whilst delivering a pre-tax profit of £0.9m in 2012.   Stephen Mitcham, Chief Executive at The Cambridge says: "I am delighted to report a record year for the Society in 2012 as we continue to serve people in our heartland.  "We have been making further enhancements to our products and services and continue to focus on our customers. We are continually improving the ways in which our customers can do business with us, giving them more choice and ensuring that they can deal with their finances in a way that suits them.
Stephen adds: "These positive results come at a time when the market is changing on a daily basis and we have to work harder than ever to respond to these changes.  There have been challenges over the past 12 months and our flexible approach has helped us support the needs of all customers however I am delighted that once again we are outperforming the market and achieving great results."
The Cambridge maintains its strong commitment to the local community. During 2012, staff from the Society volunteered over 2000 hours of their own time to help various charities and community groups and the Society donated £30,930 to local causes.
2012 Results Highlights:
Record new lending of £220 million (16% increase on mortgage book)
During 2012, The Cambridge attracted 8,490 new customers taking its total customer base to 132,000
Total Assets up 14%, to £1.14billion
Management expenses ratio reduced to 1.00% from 1.10% in 2011
Continued commitment to the community with over 2,000 volunteer hours being donated by staff