Home » News
Chelsea Building Society announces even further cuts to its competitive mortgage range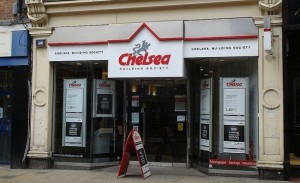 Chelsea Building Society has announced that it is to make even further cuts to its competitive mortgage range, with the launch of a new 1.89% two-year fixed rate mortgage (60% LTV) leading the way for best buys across all loan to value (LTV) tiers.
Commenting on the latest cuts Product Manager Sunjeev Sahota said; "The cuts we are making will help to keep borrowers' repayments as low as possible and with the leading rates within the two-year market across 60%, 75%, 85% and 90% LTV tiers this will be welcome news for homeowners.
Chelsea's market-leading products include;
1.89%, two-year fixed, 60% LTV and a £1,695 fee

2.34%  two-year fixed, 75% LTV and a £1,695 fee

3.39% two-year fixed, 85% LTV and a £1,695 fee

3.69% two-year fixed, 90% LTV and a £1,695 fee
Sunjeev added; "There has been a great deal of movement within the mortgage market recently and we are making sure customers benefit by keeping our wide range of mortgages as competitive as possible.   In particular our 1.89% product (60% LTV) will be the lowest two-year fixed rate available anywhere in the market.  We're committed to providing great value mortgages, no matter how big or small your deposit, and these latest changes reflect this."
The new 1.89% mortgage will be available from today (Friday 8th February).