Home » Europe, News
Yorkshire announce new mortgage rates for the New Year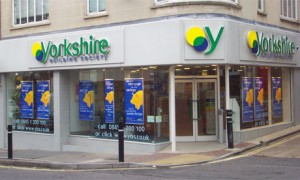 Source: Yorkshire Building Society
Yorkshire Building Society is starting the New Year by cutting rates across its mortgage range and taking its products up to the top of the best buy tables.
The Yorkshire is reducing interest rates by up to 0.35% on a wide range of its products, including fixed rate, tracker and offset mortgages at 75%, 85% and 90% LTV (loan to value).
Best buy fixed rate mortgages at 75% LTV include a two year fixed rate at 2.49%, a three year at 2.69% and a five year at 2.99%.
Borrowers with a smaller deposit can benefit from a best buy two year fixed rate mortgage at just 3.79% up to 90% LTV. All of these products have a £995 fee, however the Yorkshire also offers lower fee alternatives with incentives such as cashback or free valuations and legal service for borrowers seeking to minimise their upfront costs.
"The start of a New Year often prompts people to think about their plans for the coming months, whether they hope to get on the property ladder this year, move home or stay put and remortgage to a better deal," said Yorkshire Building Society Product Manager Jemma Smith.
"As economic conditions in the UK and abroad remain volatile, many home owners appreciate the security of fixing their mortgage as a starting point for budgeting for their monthly bills.
"The Yorkshire is proud of its reputation for excellent value mortgages and works hard to offer the most competitive products in the market.
"Our mutual background means we aim to meet the needs of as many home buyers and home owners as possible, with a wide choice of products at different LTV ratios and a range of fees."