Home » Europe, News
Ecology Building Society comments on launch of Nationwides' Green Additional Borrowing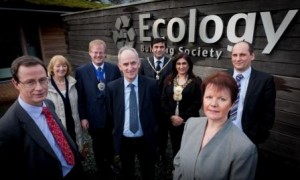 New development shows mutuals have a key role to play in promoting energy efficiency.
Responding to the news that Nationwide has launched a Green Additional Borrowing offer for existing mortgage customers, Ecology Chief Executive Paul Ellis commented:
We're pleased to see the UK's largest building society respond to our call to help its members go green. Our C-Change retrofit discounts have led the way in showing that mortgage lending can incentivise people to reduce their home's carbon emissions. For us it's what being mutual is all about: looking after our members' best interests, whether it's saving money on energy bills in the short term or protecting our environment for the future.
Ecology's C-Change retrofit scheme offers a discount of 0.25% off Ecology's Standard Variable Rate for each grade improvement made in a home's Energy Performance Certificate (EPC) rating. Unlike the Nationwide product, the discount is available to new as well as existing members and is applied to the whole of the mortgage balance, for the life of the mortgage. Because the discount is based on results rather than measures installed, it encourages a whole-house approach to energy efficiency improvements, rather than piecemeal installations.