Home » News
N & P Announce free share dealing – One day only
Source: Norwich & Peterborough Building Society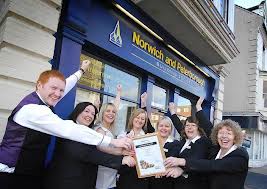 Norwich & Peterborough Building Society (N&P) is offering all private investors the chance to buy shares commission-free on Thursday 20 December 2012.
N&P will be waiving commission charges on all purchases of UK investments on that day. The offer is open to new and existing customers and covers all types of dealing, including online and telephone trades as well as certificate purchases.
Danny McIntyre, N&P Share Dealing Product Manager, said: "N&P's special commission-free days provide the perfect opportunity for private investors to add to their portfolio without paying a penny in commission costs. "Lots of new customers took advantage of our last commission-free day in November to try out our service for the first time, mainly to make purchases. The offer also applies to existing as well as new customers and includes all our account types, including our self-select Stocks and Shares ISA and trading in paper share certificates."
Existing customers who place a trade on any UK listed investment on 20 December will automatically have their commission refunded.
Anyone who does not have an N&P Share Dealing account can open one in minutes by applying online at www.nandp.co.uk/share-dealing or alternatively to trade in paper share certificates, call 01892 700838.