Home » News
Yorkshire Building Society response to budget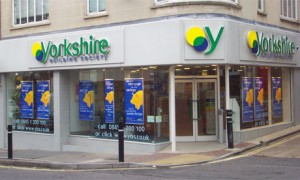 Yorkshire Building Society, the UK's second largest building society, has responded to the key points in today's Budget Statement.
On Help to Buy:
Andy Caton, Yorkshire Building Society's Corporate Development Director, said: "George Osborne is right to say owning your own home remains a key aspiration for people – our research shows more than three quarters of potential first time buyers plan to purchase a property.
"Any move by the Chancellor aimed at helping people get on, or move up, the property ladder should be welcomed.
"As we study the detail behind Help to Buy, we will continue to increase our lending to borrowers with small or large deposits, including first time buyers who represented 38% of our house purchase lending last year.
"Raising a deposit is a big challenge for some first time buyers but high house prices are also a major obstacle so measures to address affordability should also be considered by the Government."
On updating the MPC's remit:
Andy Caton, Yorkshire Building Society's Corporate Development Director, said: "This is not a fundamental change to the way monetary policy operates or is governed. The Monetary Policy Committee has tolerated above-target inflation for a substantial period, as taking action to slow inflation could have reduced economic growth even further. The Chancellor is simply stating in policy what the MPC has already been doing in practice."