Home » Europe, News
BSA Budget comment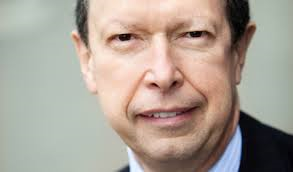 Responding to measures announced by the Chancellor, Adrian Coles, Director-General of the BSA said:
Help to Buy Scheme
"The BSA welcomes the Chancellor's focus on home ownership as a core part of an 'aspiration nation'.  It is good to see that the measures proposed are focused not only on first time buyers and new properties but on the market as a whole.  This is a positive indicator as a fully functioning housing market includes those looking to move up as well as onto the housing ladder.
"We are supportive of the principles laid out in the Help to Buy scheme outline, particularly the fact that it will be available to a wide range of lenders.  However, there will inevitably be questions that need to be addressed, not least the cost of the commercial fee, the impact on borrowers at the 79 per cent threshold and whether all lenders will benefit from an element of capital relief.
"The current rules see lenders having to put more capital aside to support higher loan to value lending which acts as a natural restriction. Despite that, a third of mortgages from mutual lenders were in this category last year.  It seems logical that if lending risk is mitigated by a government guarantee, capital relief for all lenders will result.  This will be an essential part of making this scheme a success.  We look forward to working constructively with Government to make Help to Buy work."
Statistics:
In 2012, 33% of all mortgage loans from mutuals were between 80 and 95% of the value of the property and a further 2% were above 95%.
In total, 54% of loans made by mutuals to first-time buyers during 2012 were between 80-95% of the value of the property and a further 3% were above 95%.
According to data from Moneyfacts the average mortgage rate from mutual lenders in February 2013 was 3.79% compared to the average rate across the whole market of 4.07%.  Mutual lenders accounted for 78% of mortgage best buys in the month.
Child Trust Funds and Junior ISAs
"We welcome the announcement today of a consultation on the ability of consumers to transfer savings from Child Trust Funds to Junior ISA's.  We have long campaigned for consumer choice in this area and will be actively engaged in the work to come.  We are disappointed however, that once again the Government has ignored the plight of adult savers."