Home » Europe, News
Nuclear waste storage plan rejected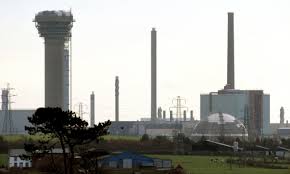 Cumbria County Council has voted to withdraw from the process to find a host community for an underground radioactive waste disposal facility.
Copeland Council voted in favour of remaining in the process to identify a host community for a geological disposal facility. However, it was previously been agreed that parties at both borough and county level needed to vote positively in order for the process to continue in west Cumbria.
The current process will be brought to a close in west Cumbria. The Government will now try and find another location for the waste storage facility.
Ed Davey, Secretary for Energy & Climate Change, said: "We respect the decision made today by Cumbria councillors. They have invested a great deal of time in this project and have provided valuable lessons on how to take forward this process in future. While their decision to withdraw is disappointing, Cumbria will continue to play a central role in the energy and nuclear power sectors."