Home » News
Yorkshire Building Society 2012 financial results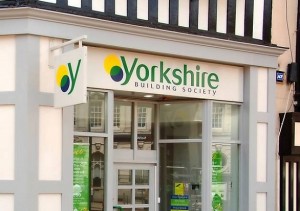 The UK's second-largest building society unveils £160m investment programme to improve products and services and drive future growth.
Yorkshire Building Society has today announced a solid financial performance for 2012 as it continues to build on the trust and loyalty of its customers.
The UK's second-largest building society has achieved a further strengthening of its capital position and delivered strong profitability, with core operating profits of £137m and profit before tax of £157m. It has increased new lending and attracted more savers while continuing to deliver financial security and long-term value to its 3.5m members.
The Society – the UK's ninth largest high street financial services provider1 – has today outlined plans to invest £160m in a five-year programme to improve products and services to its members as well as enhancing back-office systems, technology and people development.
The investment represents the next phase in the Society's growth following an active period of mergers and acquisitions which have been completed over the past four years.
2012 Annual Results key highlights
Consistent and solid financial performance:
Profit before tax £157.1m (21% increase on 2011: £129.7m)
Core operating profit: £137.2m (16% decrease on 2011: £163.2m)
Core Tier 1 capital ratio: 13.6% (2011: 12.6%)
Net interest margin 1.05% (2011: 1.05%)
Continued growth as a trusted alternative to the major UK banks:
Total members: 3.5m (6% increase on 2011: 3.3m)
New lending: £4.6bn (12% increase on 2011: £4.1bn)
Record number of savings accounts opened: 340,000
Total assets: £33.5bn (3% increase on 2011: £32.6bn)
High levels of customer service:
Customer satisfaction levels of between 88% and 92%
Ongoing high street expansion programme with four new branches opened
Further improved Net Promoter Score®
Commenting on the results, Yorkshire Building Society Chief Executive Chris Pilling said:
"I am delighted with the whole Group's solid performance in my first full year as Chief Executive.
I pay tribute to my hugely committed and talented colleagues for ensuring that we continue to provide the excellent service and value that our members expect from us.
"In 2008, the Yorkshire reported that it was well placed to emerge stronger from the economic crisis that was developing.
"Our latest financial results show that this is exactly what we have done – our core operating profit remains very strong and gives the Group the opportunity to invest significantly as we balance profits with delivering value to our customers.
"We are now embarking on another important phase in our growth. After completing a series of mergers and acquisitions we entered a period of integration while continuing to grow our business. Having consolidated that position, we are now investing in making the most of our expanded capability to enhance our products and breadth of services.
"The £160m we will invest over the next five years, including £60m in 2013, will improve our back-office infrastructure and staff development and enable us to meet customers' needs more quickly and robustly.
"Ultimately, this investment will support our commitment to our members and further contrast the Yorkshire with the many financial services providers which have scaled back lending, closed branches or walked away from providing face-to-face financial advice.
"These remain tough times for borrowers and, in particular, savers who have to contend with record-low interest rates. We remain committed to serving both of these parts of our membership, with a focus on their immediate priorities and our desire to provide long-term, reliable value.
"In the past few years, the financial sector has been undermined by a series of incredibly serious errors of judgement by the big banks which have left customers questioning who they do business with.
"As a mutual building society, answerable to our members and not external shareholders, we can be proud that we work to a different set of values which have trust at the core. Our values, combined with our continued financial strength, mean we are investing in the future with confidence."
2012 highlights
Member security
Buy-back of £235m of remunerated capital, realising a profit of £62m in the year, to further strengthen the Core Tier 1 capital position and enhance our ability to invest and grow
Maintaining prudent levels of high quality liquidity well above the regulatory minimum requirement: liquidity ratio 16.9% (2011: 16.5%)
Stable ratings from all external ratings agencies
Group average indexed loan to value: 55% (2011: 54%)
Asset quality improved with the proportion of people more than three months in arrears falling to 1.25% (2011: 1.58%), which is considerably lower than the CML average (1.91%)
Savings balances now account for 99% of mortgage lending (2011: 97%), increasing to 104.7% when general reserves are included (2011: 103.2%)
Mortgages
Mortgage balances increased by 2% to £27.6bn (2011: £27.0bn)
New lending: £4.6bn representing a market share of 3.2% (2011: £4.1bn, 2.9%)
Net lending £600m, representing an 8.1% market share (2011: £700m, 7.3%)
Retained position at top of best buy tables with 2,399 mentions2
One in four direct mortgages are offset, helping borrowers to reduce the term of their mortgage or lower their monthly payments by linking to their savings
First time buyers comprised 38% of all house purchase mortgages
Increase in new lending above 85% LTV to £490m (10.7% of all new lending in 2012, up from 3.3% in 2011), supporting first-time buyers with smaller deposits
Commercial mortgages new lending: £60m (82% increase on 2011: £33m), supporting small and medium sized companies in our communities
Increased lending in buy to let and social housing markets, with further increases in allocation over the next five years
Savings
Savings balances increased by 3% to £26.8bn (2011: £26.0bn)
Average savings rate 2.45%, almost five times the official Bank Rate, compared to an industry average of 1.97%3
Approximately 90% of savings balances earn more than the official Bank Rate
2.3% market share of household savings market
340,000 new accounts opened, highlighting good long-term value available for savers
Best buys: 816 mentions (107% increase on 2011: 395)2
Customer service
Ongoing high street expansion programme: four new branches opened and a further four due to open in 2013. In addition, our agency network has increased by two and will grow further this year.
Reaffirmed our commitment to in-branch investment and financial advice across the Group with partners Legal & General ahead of the introduction of the Retail Distribution Review in January 2013
Successful integration of Egg customers and systems into the Group
Expanded the Egg Money Manager facility and Secure Messaging to all customers using Yorkshire Building Society website
Customer satisfaction
Strong customer satisfaction rates: Yorkshire Building Society 92%, Norwich & Peterborough Building Society 88%, Chelsea Building Society 88% (2011: 90%, 86% and 84% respectively)
Improved Net Promoter Scores® (the difference between those who would strongly recommend a brand and those who would oppose it) across the Group, including a record high for the Yorkshire and comparing favourably with 2012 UK banking industry average of 15%4
| | | |
| --- | --- | --- |
| Brand | 2012 | 2011 |
| Yorkshire | 54% | 47% |
| N&P | 50% | Not recorded |
| Chelsea | 32% | 16% |
Won 14 industry awards for mortgages, savings and community activities, including Moneyfacts Best Building Society Mortgage Provider, MoneyWise Best Fixed Rate Lender and Consumer Moneyfacts Best High Street Savings Provider
Maintained one of the lowest published Financial Ombudsman Services complaint overturn rates of 13%, compared to the banking industry average of 51%5
Community activities
Total of £1.23m donated to charities, good causes and community groups across the UK, including £720,000 donated through Yorkshire Building Society's Charitable Foundation
More than 5,000 employee hours spent volunteering with charities, local schools and good causes in the communities where we are based
£200,000 donated to Charity of the Year, RNLI, with the partnership extended for an extra year and the Society named the charity's corporate partner of the year
More than £380,000 donated to external organisations through contributions based on savers' affinity account balances
£370,000 donated by members through the Small Change, Big Difference™ scheme in 2012 with 69,000 new accounts signing up, taking the total of active accounts to more than 850,000
Other highlights
Signed up to Government's Funding for Lending Scheme (FLS) with the first draw-down due to begin in 2013. Funds will be used during 2013 to support increased lending to all borrowers, including first time buyers
Two successful and oversubscribed public bond issues in the covered bond and securitised markets
Around 200 jobs created: total of 4,100 staff at the end of 2012 (2011: 3,900)
Payments made to approximately 28,000 Barnsley members following the recovery of £8.8m of £10m invested pre-merger by Barnsley Building Society in Icelandic banks, as promised at the time of the merger in 2008
A 24% annual increase in switching to N&P current account from other providers
YBS Share Plans continues to support the principle of employee participation across a wide variety of enterprises, ranging from small businesses to multi-nationals
YBS Share Plans helped an additional 101,000 people participate in savings schemes linked to the performance of their employer at more than 240 companies around the world
Profitable sale of the business and assets of Norwich & Peterborough Insurance Brokers, the non-life insurance broking operation of Norwich & Peterborough Building Society, to Towergate Group.
ENDS PRNo.06-2013
1 Position based on number of branches and agencies. Source: Data collated by CACI, July to December 2012.
2 Source: PressWatch Financial from Kantar Media
3 Source: CACI, as of November 2012
4 Source: Satmetrix 2012 Net Promoter Scores® Benchmark Study of Consumers
5 Source: Financial Ombudsman Service, latest published complaints data for the six months to June, 2012
Notes to Editors
Net Promoter, and Net Promoter Score are trademarks of Satmetrix Systems, Inc., Bain & Company, Inc., and Fred Reichheld.
About Yorkshire Building Society
Yorkshire Building Society is the second-largest building society in the UK. It has successfully merged with Barnsley Building Society (31/12/08), Chelsea Building Society (01/04/2010), Norwich & Peterborough Building Society (01/11/11) and acquired the Egg mortgage and savings book and the Egg brand (31/10/11). The Group also includes Accord Mortgages Limited, YBS Share Plans and Yorkshire Key Services Ltd (YKS).
Barnsley Building Society and the Barnsley, Chelsea Building Society and the Chelsea, Norwich & Peterborough Building Society and N&P, and Egg are trading names of Yorkshire Building Society.
The Yorkshire has 228 branches, 96 agencies and assets of £33.5 billion. It employs around 4,100 staff and has over 3.5 million members.