Home » Europe, News
Coventry cuts rates on 2 & 5 year fixed deals with no arrangement fees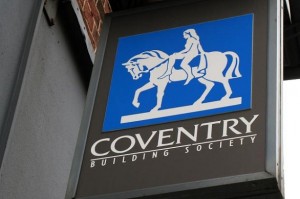 Coventry Intermediaries have cut rates on their highly competitive range of 2 and 5 year fixed rates.
Colin Franklin, Managing Director, Godiva Mortgages, said: "Our recent, highly competitive residential range has just got even better! Due to the strong demand from brokers for 2 year fixed deals we have decided to reduce rates starting from a best buy rate of 2.35%.
We have also cut prices across our range with some fantastic low rates, available up to 90% LTV and many with no arrangements fees. And as all products include a valuation up to £670 and access to our remortgage transfer service, we are confident that there is something for everyone in our new range".
Available with a range of fee structures from Thursday 17th January, highlights include;
2 Year Fixed Mortgages
2.35% (reduced from 2.49%) 2 Year Fixed Rate until 31.03.15, 65% LTV £199 booking fee with £800 arrangement fee and ERCs of 3% of balance until 31.03.15
 2.65% (reduced from 2.89%) 2 Year Fixed Rate until 31.03.15, 65% LTV £199 booking fee, no arrangement fee and ERCs of 3% of balance until 31.03.15
 3.55% (reduced from 3.85%) 2 Year Fixed Rate until 31.03.15, 85% LTV, £199 booking fee with £800 arrangement fee and ERCs of 3% of balance until 31.03.15
 3.75% (reduced from 4.25%) 2 Year Fixed Rate until 31.03.15, 85% LTV, £199 booking fee, no arrangement fee and ERCs of 3% of balance until 31.03.15
 5 Year Fixed Mortgages
 2.95% 5 Year Fixed Rate until 31.03.18, 65% LTV £199 booking fee with £800 arrangement fee and ERCs of 3% of balance until 31.03.18
3.15% (reduced from 3.39%) 5 Year Fixed Rate until 31.03.18, 65% LTV £199 booking fee with no arrangement fee and ERCs of 3% of balance until 31.03.18