Home » News
Lowest ever 5 year Fixed Mortgage Rate from N & P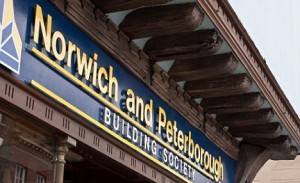 Homeowners and purchasers who have spent the Christmas break reviewing their finances may be interested in competitive new fixed rate mortgage deals from Norwich & Peterborough Building Society (N&P).
These include some of the Society's lowest ever fixed rate deals – such as a five year fix at 3.19% at 75% LTV.
For borrowers wanting to fix for a shorter term, N&P has a three year fixed rate mortgage at 2.84%, also at 75% LTV.
"Our latest range of fixed rate mortgages is the most competitive the Society has ever offered," said N&P product manager Richard Barker.
"We have cut rates and also increased the number of offset equivalent mortgages across the range as more and more borrowers are looking at this option to make their savings work harder when returns on investments have been falling.
"Many people will have used the Christmas break to review their finances and look ahead for ways to save money in 2013.
"Choosing a fixed rate mortgage gives you the security of knowing how much you will be paying out on what is usually your biggest monthly outgoing – this can help with budgeting longer term, particularly when the cost of living and utility bills continue to rise."