Home » Europe, News
How the 2013 budget affects the UK housing market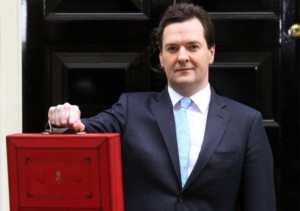 George Osbourne's budget speech earlier this week highlighted a number of key areas that will affect us all. Here we concentrate on the announcements which will directly affect the housing market.
Pronouncing the new budget to be "for those who aspire to own their own home… for our aspiration nation", Osbourne's budget revealed the new 'help to buy' scheme.
Designed to help out first time buyers and second-step buyers, as well as supporting the construction industry and addressing the lack of mortgage finance available, the help to buy scheme's key features include:
A 20% loan to anyone putting down a 5% deposit on a property.
Available to anyone buying a newly-built home worth less than £600,000.
The loan is repaid upon sale of the property and is available to buyers on any income.
Chancellor stated these loans will not increase the deficit as they are secured against assets.
The scheme's main benefits are to improve access to mortgage support and work in favour of the construction industry.
Housing minister Mark Prisk told the Federation of Master Builders.  "When you look at the terms and conditions, this scheme will allow many of you to access mortgage support and I think that will help you sell more products in the coming year".
The other key area for which will boost the housing market was a mortgage guarantee scheme.
Intended to work alongside the usual mortgage providers, the mortgage guarantee scheme will allow lenders to offer mortgages to people who don't have deposits. The aim is to promote lending worth £130bn and put a stop to the trend for large deposits being required by first time buyers.